Mally Bibs Features, Sizing & Care
Features and Benefits: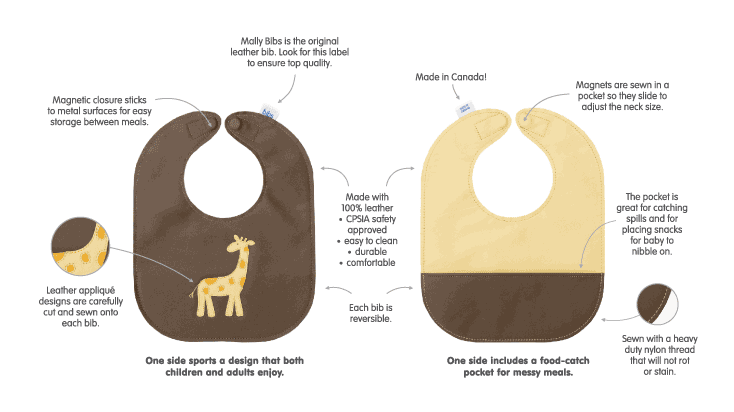 Sizing and Care:
 

Baby bibs fit small-average 6-36 month olds

 

Toddler bibs fit 1-4 years and are perfect for bigger or messier babies

 




 

Simply wipe with a cloth or rinse after each use. Use a mild detergent if necessary.



Machine washing is not necessary and not recommended.



Do not put Mally Bibs near electronic equipment, as the strength of the magnets could interfere.



Do not leave a child unattended while wearing Mally Bibs.