Celebrating 10 Years with online promotions all month long!
Submitted by
Nicole
on June 1, 2015 - 4:56pm
10 years in business is a big deal, and we know we couldn't have made it to this milestone birthday without you! To celebrate we are throwing a month long party at mallydesigns.com with contests, deals, collaborations, gifts, product releases and more! Today we release our Birthday month calendar just for you! Each Monday throughout June, we will send our newsletter subscribers a detailed list of events and how to redeem the deals for the coming week.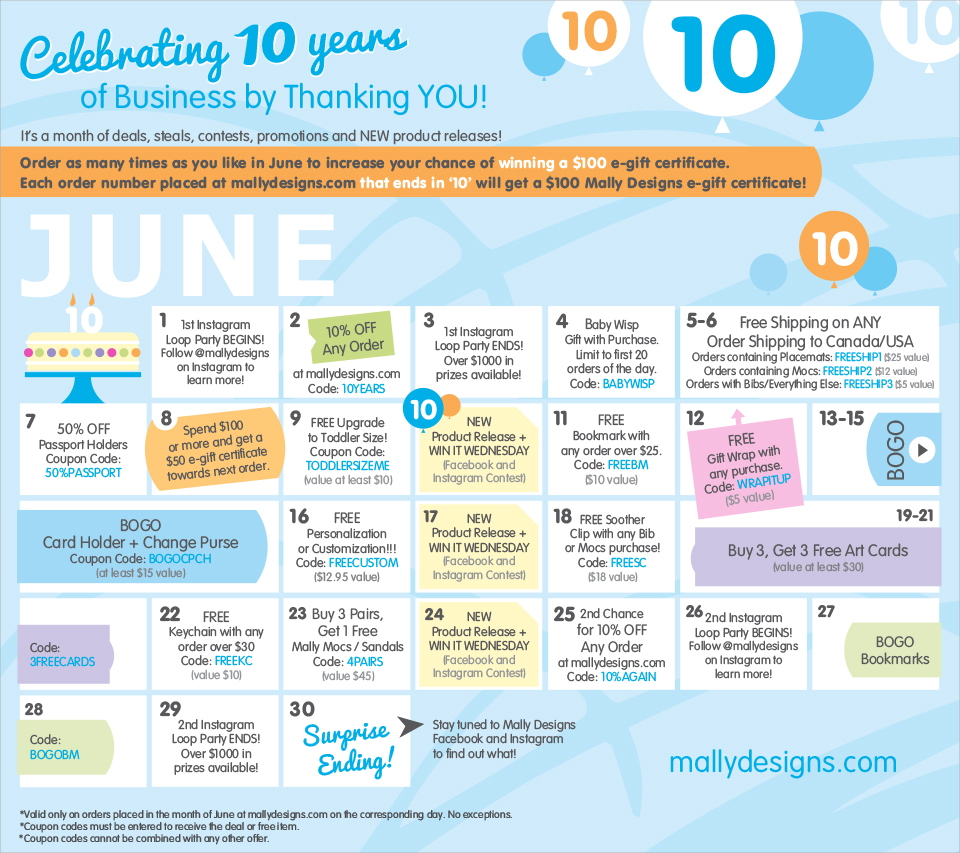 You'll notice at the top of the calendar that if your order number ends in 10, you will get a $100 e-gift certificate, so please take advantage of these deals as often as you like in order to increase your chances of winning this fabulous prize!
*coupon code offers cannot be combined
*coupon codes must be entered at the time of the order to be redeemed
*offers valid only at mallydesigns.com
THANKS for 10 YEARS and please enjoy this month long party! Help spread the word by sharing this blog post and learn even more by following Mally Designs on facebook!