Mally Designs Models - Where are they now? Installment 4 and 5
Submitted by
Nicole
on June 17, 2015 - 1:20pm
Meet Jacob. He was part of our 2011 photo shoot with Bopomo, which at the time had a location in Morgan Crossing in South Surrey. He was so cute and his Mom was a sweetheart too, who has since become quite a regular customer at mallydesigns.com - thank you Shanna! I think he was a little skeptical of us as we danced around to make him smile, but he modeled like a little pro! Jacob modeled our T-Rex Bib which has since had a refresh, our Monkey Bib which now has since become a pocket peeker, and our Tree Bib which has been discontinued and can only be ordered through our custom bib studio. He was also lucky enought to get to wear some Peekaboo Beans duds during the shoot, which he got to keep!
THROWBACK TO JACOB IN 2011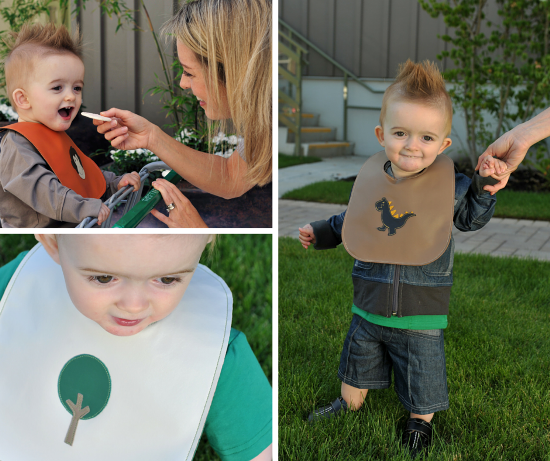 RECENT PHOTO OF JACOB IN 2015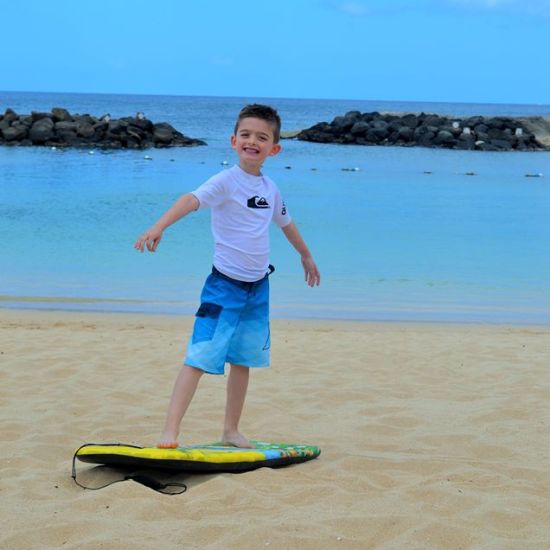 Meet Jacob's little sister Emma, who modeled for us in 2013 at Mill Lake Park in Abbotsford. Like Jacob, she was a little unsure of us. Ashley Martens took our photos that summer, and she managed to get some smiles and excitement out of this shy little sweetie. Emma modeled our Rainbow Bib and Necklace Bib, which have both become top selling designs. She also got a sweet hair clip from Baby Wisp. Thanks to Emma for making them look extra cute! 
THROWBACK TO EMMA IN 2013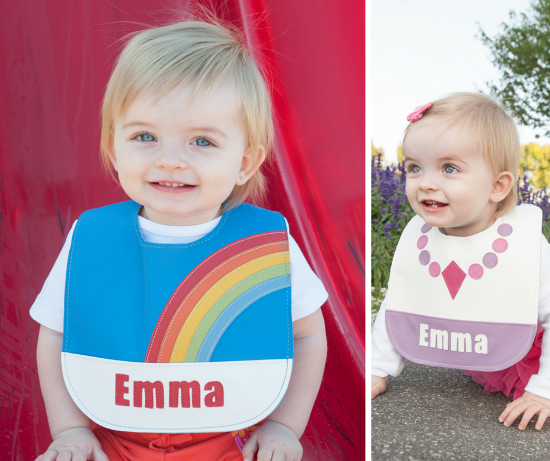 RECENT PHOTO OF EMMA IN 2015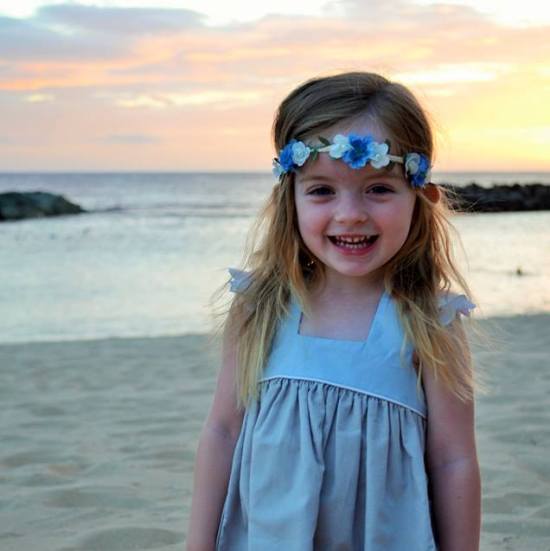 AN UPDATE FROM JACOB AND EMMA'S MOM
Jacob is now 5 years old and is in Kindergarten. He plays t-ball and is in swimming lessons and his favourite sport is hockey.
Emma is now 3 years old. She is in dance, gymnastics and swimming lessons and will be going to preschool in September.