Mally Designs Spring Retails Shows!
Submitted by
Nicole
on March 20, 2015 - 5:03pm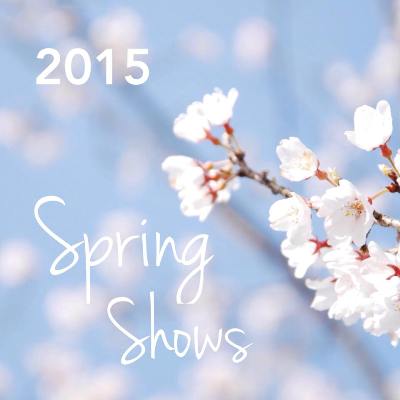 We have always loved meeting our customers in person and getting to know those wonderful regulars who buy from us year after year at our retail shows and online. It's also super fun traveling to the many great cities that our country has to offer. We always manage to fit in a little bit of fun at local hang outs with fellow vendors who have become very good friends of ours, as well as a little personal handmade shopping. Nothing is more satisfying than spending our hard earned money on other beautiful handmade items!
This year, we have decided to take on a few new Spring shows to help spread the word about some of our newer products, such as Mally Mocs leather baby moccasins! Our applications went out months ago, and we are proud to say we have been accepted by all of the juried Spring shows that we had hoped! Here's our official line up of Spring retail shows, where you can find our leather bibs, baby moccasins, soother clips, art cards and our entire line of accessories... we hope to see you there at one or more of these fantastic markets!
One of a Kind Spring Show - March 25-29 - Toronto, ON
Make It! April 10-12 - Edmonton, AB
Refresh Market - April 25th - Squamish, BC
Got Craft? - May 2-3 - Vancouver, BC
Bloom Market - May 9-10 - Fort Langley, BC
Creative Chaos - June 5-7 - Vernon, BC
For complete details including hours and locations, please visit the Mally Designs Events Page here.
TIP: follow Mally Designs on facebook and instagram for chances to win tickets to many of these shows!