Mally Mocs Halloween Costume Contest - $100 e-gift card prize + several $10 prizes
Submitted by
Nicole
on October 13, 2016 - 6:45am
We have a fun little contest in store for you! Since our baby moccasins are offered in a rainbow of 38 color options and 2 styles (fringe or no fringe), we thought it would be fun to run a little Halloween costume contest! If you don't have a costume idea picked out yet, we have pinned several DIY baby Halloween costume ideas on pinterest here.
It works like this:

Include any Mally Mocs leather baby moccasins as part of your little ones Halloween costume and submit your photo to us (details below) between now and November 2nd. We will carefully look at all of the entries and Malia, our 12 year old daughter will get to pick her favourite as the winner! If she can't decide (there's a good chance she will love them all equally), then Malia will pick a number between 1 and X number of entries and we will count through the entries to that number to select the winner. If your baby is of the itty bitty variety (newborn to 3 months) see our newborn moccasins here.
BONUS: Throughout the contest, we will look for quality photos to include in our social media posts to help promote the contest, with permission and credit given of course. If your photo is chosen and shared, we will set you up with a $10 e-gift card at mallydesigns.com for each share! To see what kind of photos we like to share on social, please see Mally Designs Instagram.
There are several ways to submit your photo to us:

-post on instagram and tag @mallydesigns and / or use #mallymocs and / or #mallymocscostume (using the tag and hashtag ensures we will see it)
OR
-if your instagram account is private, please send  via DM (direct message)

OR
-email your photo entry to contests@mallybibs.com
OR
-post your photo entry to Mally Designs facebook page timeline
That's it! We can't wait to see and share your entries. Our winner will be chosen and announced on November 2nd. If you have any questions at all, please comment below.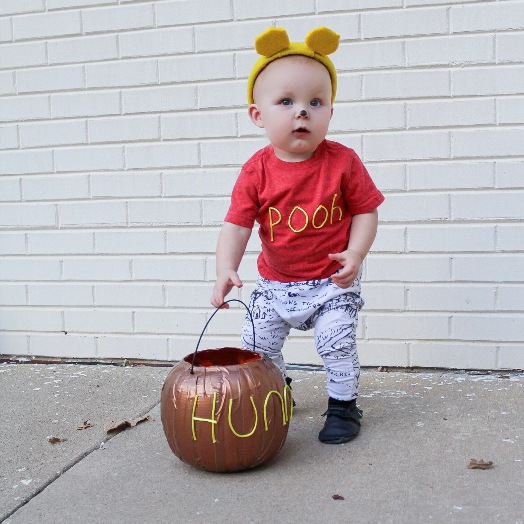 UPDATE - This contest is now closed. Check out some of our favourite entries: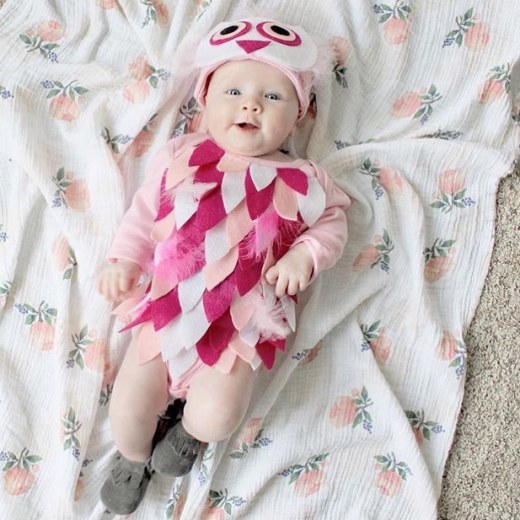 Pink Owl Costume, Mally Mocs: Charcoal Lux Suede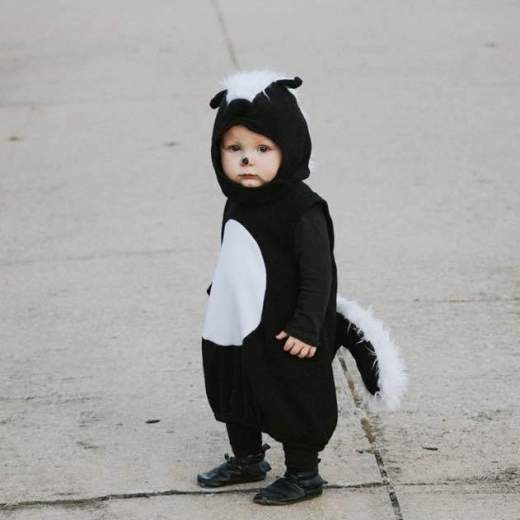 Skunk Costume, Mally Mocs: Black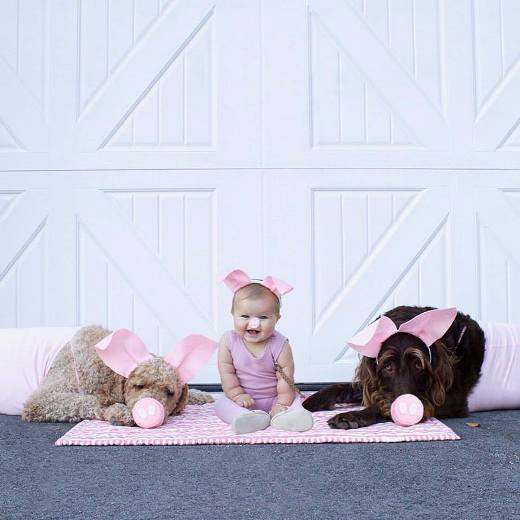 3 Little Pigs Costume, Mally Mocs: Birch Lux Suede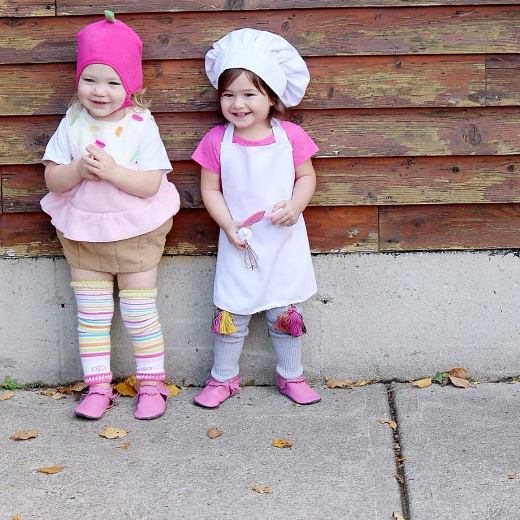 Cupcake Costume and Chef Costume, Mally Mocs: Bubblegum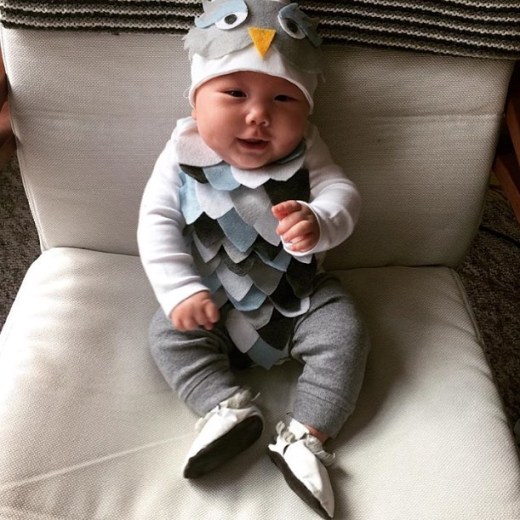 Grey Owl Costume, Mally Mocs: Sand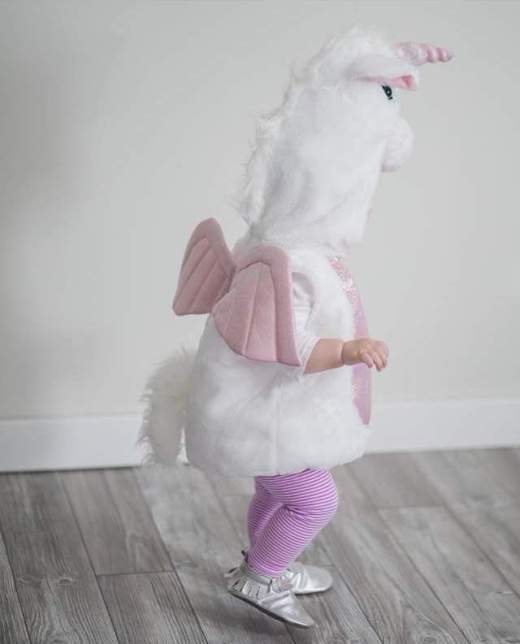 Unicorn Costume, Mally Mocs: Silver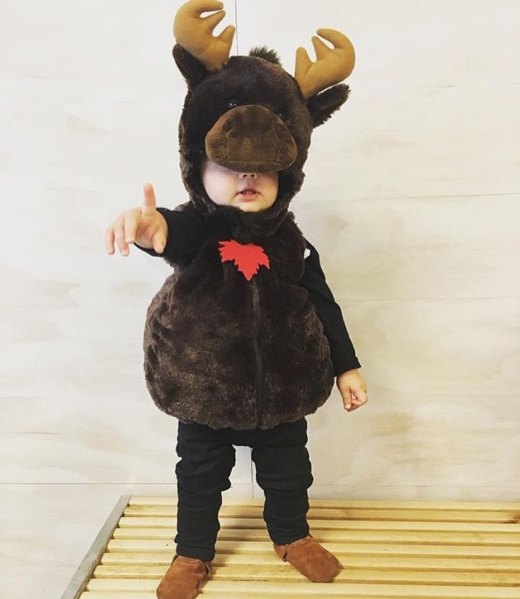 Moose Costume, Mally Mocs: Chestnut Lux Suede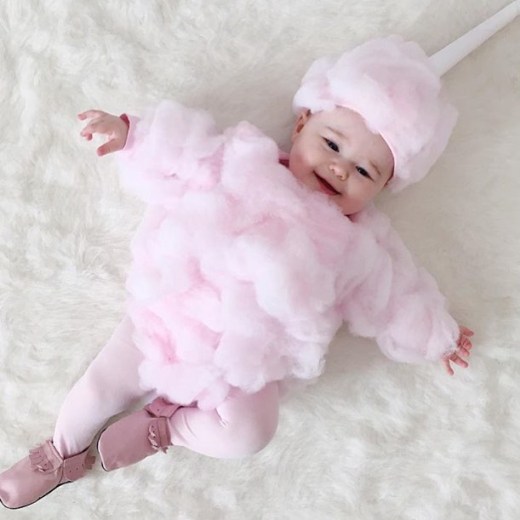 Cotton Candy Costume, Mally Mocs: Seashell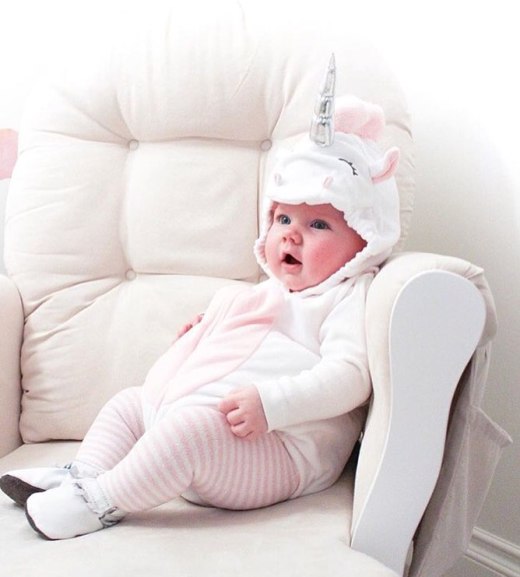 Unicorn Costume, Mally Mocs: Snowflake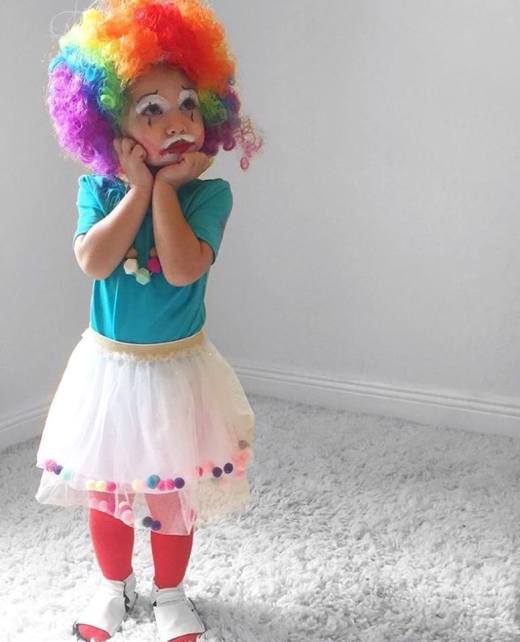 Clown Costume, Mally Mocs Sandals: Snowflake
 
In case your wondering, Malia chose the sweet little Skunk as her winner of our $100 e-gift card. :)