NEW Pet Bibs and Mally Bibs Coupon Code!
Submitted by
Nicole
on April 1, 2015 - 7:25am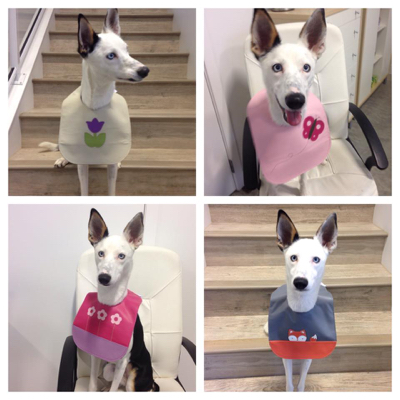 As we mentioned on facebook and instagram this morning, we have a new product that we are adding to our collection of baby mocs and bibs!
Sweet Zoe recently came to our studio to model our NEW pet bibs! They are available in 3 sizes for small, medium and large dogs. The small ones also fit cats! 
COUPON CODE: 
APRILFOOLS
*coupon code will actually get you 10% off at mallydesigns.com today, April 1st only.
*no, we did not actually launch pet bibs. This is just an April fools joke and we are sorry to disappoint any pet lovers who were excited about this. ;)