Meet our latest collection; Touch of Gold - a Unicorn Inspired collection!
Submitted by
Nicole
on August 13, 2017 - 9:02am
Over the years we have been both complemented and criticized for designing a wide selection of 'boyish' designs. Having a boy first, I know how shopping for a baby boy can leave Mama's of boys scratching their heads wondering why there's so much more for all the little girls. For that reason, I have always been really careful to design an equal selection of boyish and girly designs, with a generous mix of neutrals. Somehow with that, many people saw our boyish selection 'stronger' than our girls selection. While many found this to be amazing and praised us for it, some said the opposite, and let me tell you people can be brutally honest and I actually love that! Our last collection release, Explore and Adventure featuring our Hot Air Balloon, Tee Pee, Mountains and Camper bibs definitely fit into the more boyish, but could be worn by a little girl category. We worked with a neutral color palette with no pinks, purples, or shimmery golds. The designs celebrated the outdoors and we all know it doesn't matter what your gender is, you should get out and play! Our latest collection though, is the answer for anyone craving those pinks and purples and shimmery golds and if someone loves it enough for their little boy too, we say go for it!
Unicorns are a huge trend and while we have made several custom unicorn bibs now, we wanted to bring together a playful color palette and make it really special, just like unicorns. Included in our Touch of Gold Collection baby items is a Unicorn Bib, a Pastel Rainbow Bib, a sweet multi-colored pair moccasins, appropriately named Unicorn, and a Pastel Rainbow Heart Soother Clip. We decided to add a Unicorn Coin Purse because we all know unicorns are not just for babies, but are also adored by little girls, tweens and maybe even a few adults alike. Everything is designed to coordinate together so you can easily put together the perfect hand picked girly gift for someone special. We hope you love it all!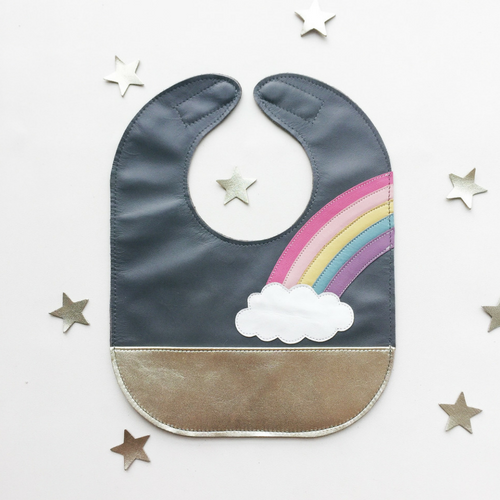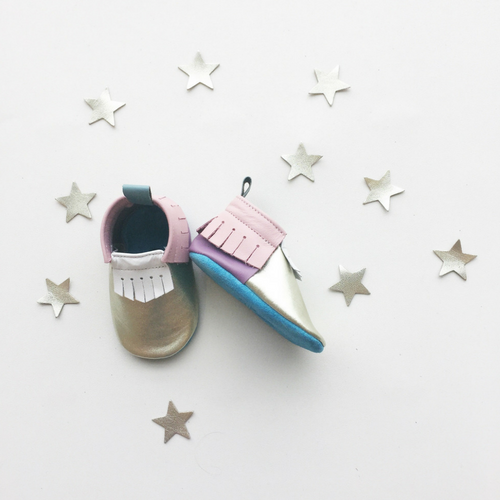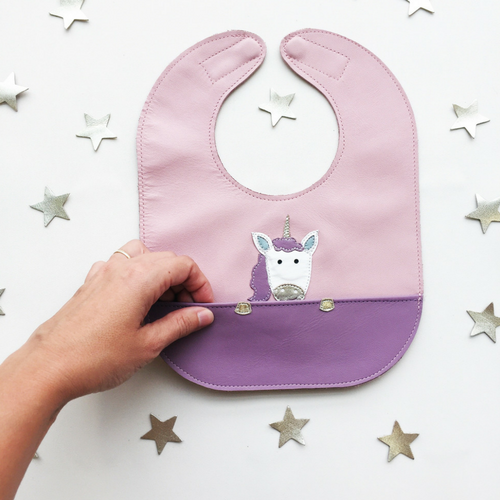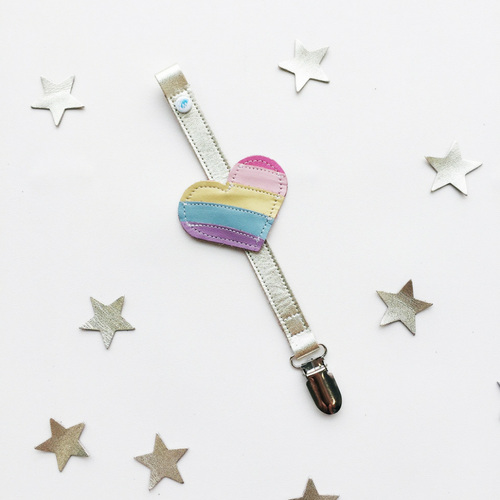 SHOP PASTEL HEART SOOTHER CLIP